The best solution for your battery
With more than 40 years of experience, WEGMANN automotive is proud to be the world marked leader for cone battery bushings with its brand HOFMANN POWER SOLUTIONS.
Each of our products goes through a complex process, which is accompanied by our in-house engineers.
This is engineering in perfection.
Do you have questions about our products?
Please contact us and we will answer your questions personally.
HOFMANN POWER SOLUTIONS - High performance battery bushings
FAIRS
Always up to date - Meet us live!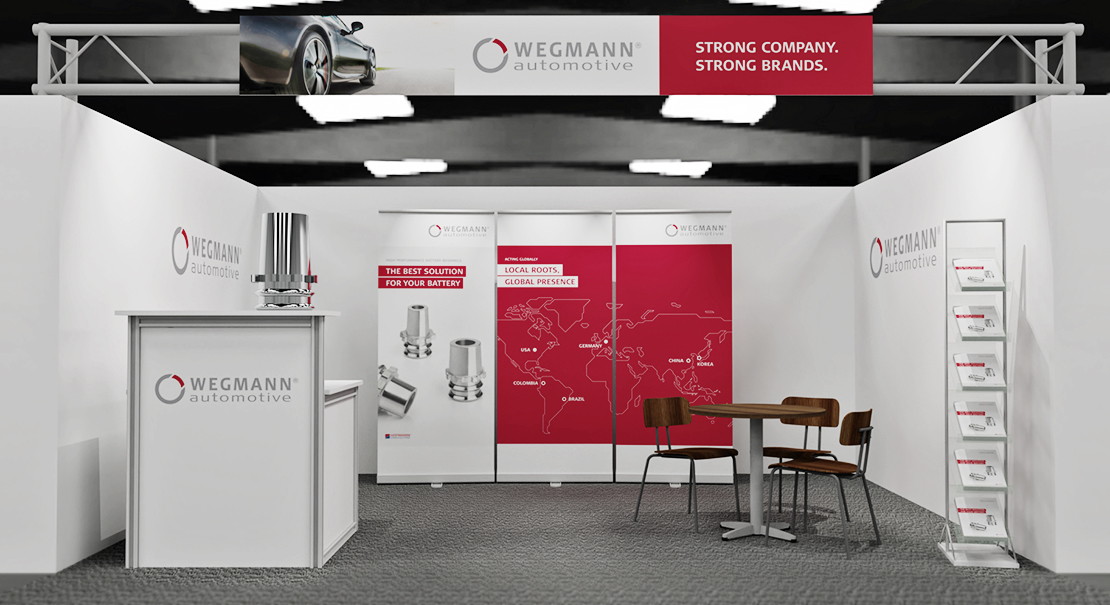 We make the simple. Perfect.
This claim reflects the high standards for all our products at WEGMANN automotive. We are global market leader and Tier 1 supplier to various OEMs in the field of wheel balancing weights and with more than 40 years of experience, we are also proud to be one of the leading producers of battery bushings worldwide. Our products stand for mass production but highest quality alike. This is achieved by engineering in perfection – directly from our facilities in Germany and the USA.
Our main production facilities and headquarters are located in Veitshoechheim, Germany, backed by our second production facilities in Murfreesboro, USA, just outside of Nashville. Thanks to our distribution centers in China, South Korea and Brazil we are able to export our battery bushings to any country in the world with great global presence and product availability.
HOFMANN POWER SOLUTIONS – a brand of WEGMANN automotive.